Watch the action at the Xtreme Bulls Tour Finale! The 2020 Xtreme Bulls Tour Finale will take place Saturday, Sept. 19 in Nephi, Utah, this season. As challenges continue because of the COVID-19 pandemic, the Xtreme Bulls Tour Finale, which is normally hosted in Ellensburg, Wash., will switch to Nephi and its 11,000-seat facility for the 2020 season.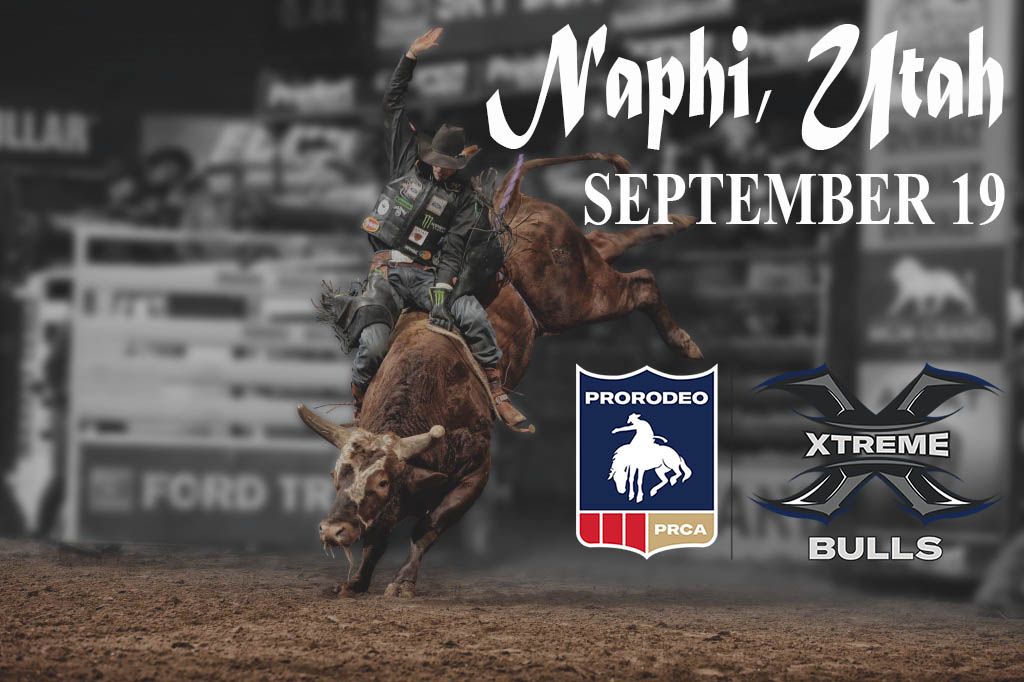 Thank you to the committee at Nephi for hosting the Xtreme Bulls Tour Finale," PRCA CEO George Taylor said. "The bull riders and fans are going to love the venue in Nephi.
How to watch
When: Saturday, Sept. 19
Where: Nephi, Utah
Time: 9 PM ET
Network: The Cowboy Channel, Cowboy Channel +
Live stream: TCC ProRodeo Live
RELATED: XTREME BULLS TOUR STANDINGS
The finale will crown the champion of the Xtreme Bulls Tour, which throughout the season plays a key role in determining the Top 15 PRORODEO bull riders who qualify for the Wrangler National Finals Rodeo in Las Vegas.
The top 40 bull riders in the Xtreme Bulls Tour qualify for the finale, where they will compete for a total payout of $60,000. Last year, Jordan Spears won the finale and walked away with more than $27,000. Reigning six-time PRCA World Champion Bull Rider Sage Kimzey has won the last three Xtreme Bulls Tour titles.
This year, the top PRORODEO bull riders will compete in an arena that seats up to 11,000 fans and has new stands and all-new bucking chutes.
"We're so excited to have the opportunity to host the Xtreme Bulls Tour Finale," said Chris Memmott, Committee Chair at Nephi, who pointed out the hard work of the committee as the reason Nephi can host. "We know the fans also will be pumped to know they're going to see the top 40 PRORODEO bull riders competing for the tour title and for spots at the Wrangler National Finals Rodeo."
The Xtreme Bulls Tour Finale is scheduled to be streamed live on the PRCA on Cowboy Channel Plus App and will air on The Cowboy Channel.
Courtesy of PRCA